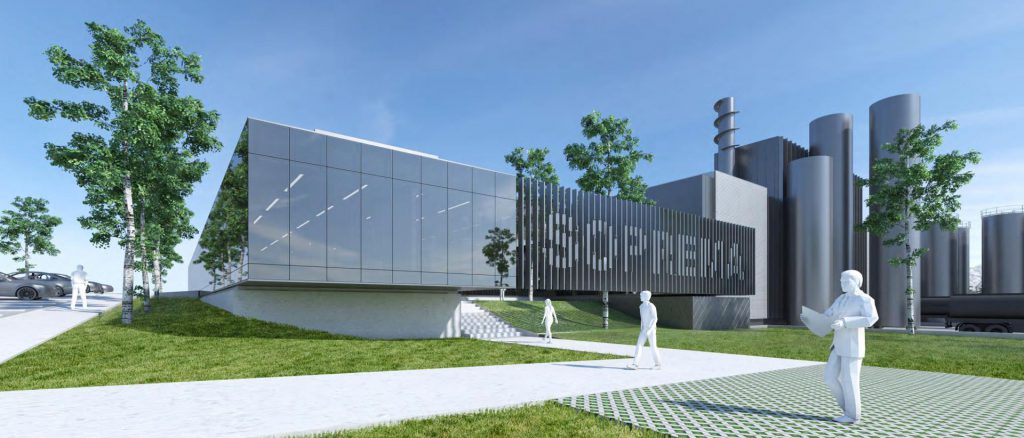 ---
"Our new Woodstock plant will feature state-of-the-art production technology. This is a major milestone in the evolution of SOPREMA Canada. With this investment, combined with our superior customer service and continuous innovation, we will be able to meet the increasingly high expectations of our customers and rapidly changing market."
– Mr Plante
"SOPREMA is a leader in its field, both for the quality of its products and the innovation of its team, as evidenced by the products that will be manufactured in the new plant. Its presence reinforces the excellent positioning and the attractiveness of the Woodstock industrial sector."
– Woodstock Mayor Trevor Birtch
---
SOPREMA already has two sales offices in Ontario, but the new plant will allow the company to serve their customers even better thanks to the outstanding location at the intersection of NAFTA Superhighways 401 and 403, providing great access to customers and employees.
Of the 50 jobs the plant will create, some are already posted; this can be read on the billboard erected by the side of Highway 401.
---
"We are already hiring the first members of our team, including maintenance and shipping managers as well as mechanics. Other positions will open in the coming months to complete all our services and functions. SOPREMA is renowned for its good working conditions, and we are convinced that its reputation will encourage the workforce to join our beautiful project"
– Florent Bellini, Woodstock Plant Manager.
---